Soap Machinery
Toilet Soap & Detergent Soap machinery
We are one of the leading Soap Making Machine Manufacturers In Coimbatore, Tamilnadu. We offer all kinds of Bathing Soap, Automatic Bath Soap, Small Bath Soap, Bar Soap Making Machine Manufacturers. Our products are precision-engineered for cost-effective performance. Our machineries are known for Quality, Long life, Easy operation and reliable performance. We take special care and maintain strict adherence to the industrial norms and international quality standards. We Supply our machines to Andhra Pradesh, Karnataka, Kerala and we have the manufacturing facility to supply across India and Globally.
ASSA EQUIPMENTS
OUR PRODUCTS
Soap machinery contains zigma mixer, triple roll mill, simplex plodder or duplex vacuum plodder, bar cutter, pneumatic soap stamper with die tool and water chiller for cooled water circulation.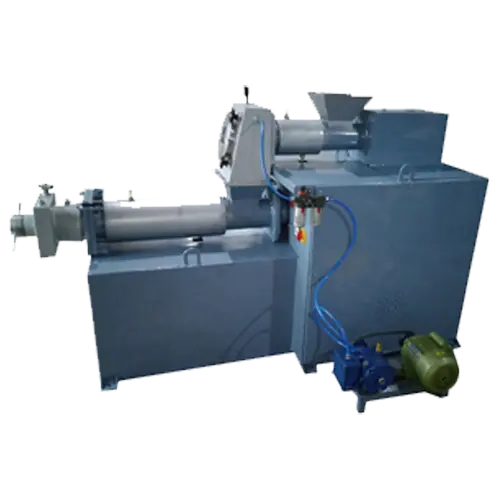 The detergent soap unit contains Zigma mixer, simplex/duplex plodder, manual/motorized/ pneumatic/automatic bar cutter, and water chiller.
Features Detergent Soap Machine
ASSA EQUIPMENTS
CONTACT US